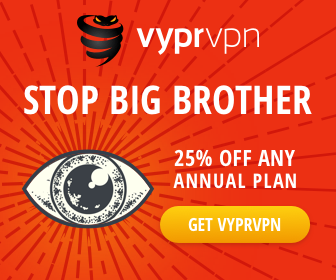 To say that internet has made the world smaller than we ever imagined is an understatement. Just think about all the ways in which internet has shortened the distances, bringing us closer and making things happen, even those that we thought that were impossible. Once you go online, you get access to an incredible range of learning sources, entertainment and communication solutions. If you move away from home, you can still feel close to your loved ones and everything that you miss, thanks to the power of technology.
Recognizing all the amazing possibilities that the Internet offers doesn't mean that we forget that there is also a dark side to it.
Security Threats And Privacy Issues
Apart from the dangerous and illegal content that is available online, there are also security threats and privacy issues. Any well-informed user is aware of the fact that whenever they go online, their personal information could be at risk, which is why it is important to be cautious with the websites we visit and the details that we share. However, that is not enough to protect our data and although internet is a tool that can be accessed by anyone who has a connection, there are some powerful forces that aim to have complete authority over it.
By now, you probably know about the aggressive surveillance tactics used by the government in collaboration with large corporations in order to get access to our private data. As if there wasn't enough with the danger of malicious hackers and fraudsters trying to access our information for their own benefit, we also have to worry about the NSA and other similar organizations, monitoring everything we do online. What could be a free space to discover the world and explore its possibilities without having to travel (or a tool to stay in touch with those you left behind when you go away), has now become a useful medium to control us.
Even simple things like the possibility of watching your favorite videos online, have been restricted due to political or economical reasons. Censorship is one of the main enemies that internet has to face these days and regardless of the cause, the fact is that our right to access online content is being undermined and we need to do something about it. You could say that using a VPN service is one of the best ways to protest against the dictatorship that corporations and government organizations are implementing online. After all, this technology doesn't only allow us to protect our private information, but it also ensures that we can enjoy internet with complete freedom.
Golden Frog
Golden Frog is a company that has been working since the early days of internet to develop online security solutions and services that help users to get back their right to browse safely and without restrictions. While the company was established in 2010 and its VPN solution VyprVPN, was officially launched in that year as well, the team behind Golden Frog has over 20 years of experience working in internet related services. Golden Frog's VyprVPN has become one of the most recognized VPN services available and in this review, we will explore its highlights.
What makes VyprVPN worth considering?
One of the best things about VyprVPN is that it is incredibly fast, since it doesn't use third-party servers. The company owns and manages its own network, meaning that it has a greater control over the speed, performance and security of its service. This makes VyprVPN an ideal solution for enjoying online streaming services and online gaming. Although speed can vary depending on the server you connect to, in general, our experience with VyprVPN was satisfactory. It is important to keep in mind that with any VPN (not only VyprVPN), the connection will slow down and this is particularly noticeable when you opt for a server that is far away from where you are located. If you want to download content, choose a server that is available near you.
Software
VyprVPN offers software clients for Mac OS X, Windows, iOS and Android. The VPN can also be configured manually for Linux and it is compatible with a broad range of devices including DD-WRT routers. VyprVPN also integrates with services and apps like Boxee, Feat VPN and Tunnelblick. The application for Windows is very easy to set up and to navigate, thanks to its user-friendly interface. You can adjust the settings and access the most relevant details from the task bar. VyprVPN offers different options to customize your connection, including switching between servers and selecting protocols.
Protocols
There are multiple protocols available so you can get the level of encryption and speed that suits you. While OpenVPN is often regarded as the most convenient and secure solution, Chameleon, the company's unique technology, is very impressive. It disguises your VPN traffic using Deep Packet Inspection, while offering great speed.
Chameleon
Chameleon is proof of the innovation and advanced technology that VyprVPN can offer and it is currently available for Android, Windows and Mac. It uses unmodified OpenVPN 256-bit protocol to encrypt the data and allows you to bypass ISP blocks, censorship filters and geo-location restrictions in any network. With Chameleon you can also improve your connection's speed as it can help you to resolve issues related to bandwidth throttling. If you live in a country where internet is heavily censored, you can benefit greatly from Chameleon as it defeats any restrictions to give you access to any website or application that you wish to use.
VyprDNS
VyprVPN also provides VyprDNS, a zero logging solution that enhances the protection to your privacy and helps you to avoid censorship, no matter where you live. VyprDNS is included in VyprVPN and it works in combination with it. This option also protects you from DNS leaks and middle man attacks, ensuring that your data is not intercepted. Pro and Premier subscribers can also enjoy an additional layer of protection with NAT firewall, which prevents attacks from hackers and bots. Additionally, all VyprVPN users get free cloud storage services from Dump Truck, Golden Frog's storage solution.
Plans And Servers
There are two different plans to choose from: VyprVPN and VyprVPN Premium. The lower plan costs $9.95 USD per month and allows three simultaneous connections. With VyprVPN Premium you can connect using five simultaneous connections and the price per month is $12.95. Save nearly half off of each plan by subscribing for a full year in advance.
Another advantage of using VyprVPN is that you can access over 700 severs in over 64 countries including New Zealand, Iceland, Vietnam, South Korea, Japan, United States, Ireland, Finland, Czech Republic, Mexico, Norway, Romania and Sweden. You can switch between servers whenever needed and thanks to the dynamic server switching, which quickly identifies the best server available, you will be able to avoid delays. Since there are more than 200,000 IPs available, your identity will be protected.
Get an additional 25% off
Click the image below to get an additional 25% off of an annual plan.
Conclusion
Although VyprVPN is not one of the cheapest VPN services available, it offers good value for money as it includes great features and several servers to choose from. The free trial allows you to test the service before committing to a full subscription and you can save money when you pay for an annual plan. Since VyprVPN doesn't log your activity, your privacy is protected but the fact that BitCoin is not accepted as a method of payment may put off some users who are looking for a complete anonymous VPN solution. The support team can be reached any time via ticket system and even though some customers have reported delays to get a response and other issues when contacting VyprVPN, overall the company has a good reputation when it comes to helping their customers. If you are mainly looking for a secure way to bypass restrictions in order to enjoy media content online, VyprVPN is a good solution to get back your online freedom.